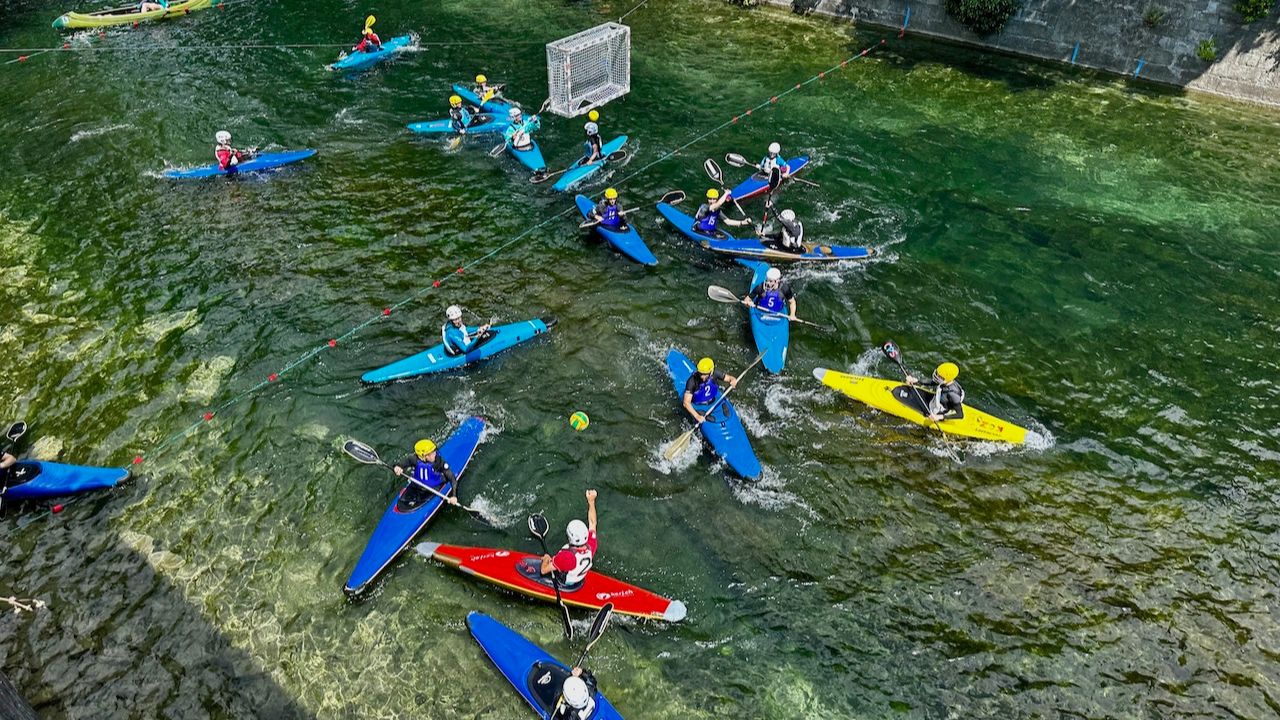 The Transformative Power of a Business Coach
Jun 29, 2023
Shoe Dog is among my favourite business reads. It's a first-hand account of how Phil Knight and his motley crew of misfits created one of the world's most iconic brands, Nike.
A recurring theme in Shoe Dog (aside from equity, meteoric growth and hard-drinking) is the relationship between coaches and athletes. And the transformative impact coaches have on people's lives.
Nike's co-founder, Bill Bowerman, was a decorated war veteran and an inventor, but first and foremost, he was a coach.
Bowerman coached 24 individual NCAA champions, 33 Olympians, 64 All-Americans, 22 world record holders and 25 U.S. record holders. He played many roles on the U.S. Olympic teams, including serving as head coach during the 1972 Games in Munich and assistant coach during the 1968 Games. And he served as a coach and mentor to his co-founder Phil Knight.
When a sports team wants to win Olympic gold or any competition, they hire the best coach they can find. So, why do companies that want to win the business Olympics attempt to do so without a coach?
A 2014 study suggests that the most insecure managers are threatened by suggestions from others (in other words, coaching). Other reasons might include:
Not understanding the benefit of a business coach.

Feeling too experienced to need a business coach.

A lack of trust in the coaching fraternity.
And you wouldn't be alone...
Consider the story of Eric Schmidt, the former executive chairman of Google, who hired Bill Campbell as his business coach.
"I don't really need a coach. I've been an experienced CEO for many years. I'm not a kid." - Eric Schmidt.
Schmidt initially questioned the role of a coach, given his expertise. But he soon realised that a good coach helps you become your best self, providing an invaluable perspective that aids decision-making — this is what good business coaching can bring to the table.
So, what is a business coach?
A business coach is not a life coach. They are not an executive coach. They are not a CEO-only coach. A business coach works with your whole team together— a CEO+Leadership Team coach.
A business coach is not there to tell you what to do — far from it. Even if they have opinions about your strategy, product or service, they keep that to themselves.
A business coach's role is to ensure the CEO+Leadership Team is communicating, that tensions and disagreements are tabled and discussed and that everyone is on board with significant decisions, whether they agree or disagree.
I was late hiring a business coach...
In 2010, I decided to sell my business, only to discover it was worthless — well, almost. Fortunately, I was (and still am) a member of the Small Giants Community. When I shared my challenges with my roundtable group, Rob Dube recommended implementing business operating systems like EOS. Bo Burlingham suggested I join EO. And someone mentioned Jack Stack's Great Game of Business.
Being part of a CEO roundtable like Vistage and EO is a fantastic opportunity to learn from and lean on peers — but we needed more. While I benefited from peer interactions, my leadership team wasn't.
I realised we needed a coach.
We hired a Great Game of Business coach, which helped, but it was only part of the solution. We also needed an execution system. So, we set about self-implementing EOS. But without a coach or integrator, it was only half as effective as it might have been—we fell into the traps that a business coach would have warned us about.
A Business Coach is a 'Blindspot' remover...
A business coach works with CEOs and Leadership teams to help them see what they cannot know because they're observing from a different perspective.
"They [coaches] hold up a mirror so we can see our blind spots and they hold us accountable for working through our sore spots." – Adam Grant, Trillion Dollar Coach: The Leadership Playbook of Silicon Valley's Bill Campbell.
In the years since selling my businesses, I've had the opportunity to work with many remarkable CEOs and their leadership teams. I've observed that the CEOs and Leadership Teams with structured, repeatable processes, who own their strategy, keep score, and have a coach, win the game of business.
Winning with Metronomics...
One of my most successful clients introduced me to Metronomics. It's a revolutionary business operating system that gives CEO+Leadership teams the framework they need to exceed their growth targets year after year, and it blends the same winning formula I've observed in successful organisations:
A Repeatable Playbook.

A repeatable, structured process that actively balances the progression of a highly cohesive team with alignment and commitment to an organisational plan.

An Open Playing Field:

A place where the team can see each other playing the game, working together, asking for and giving help, and making things happen toward their common goal. The Open Playing Field allows the whole team to own the strategy, forecast the win and measure results, or "know the score."

An expert CEO+Leadership team coach.

A coach who understands the playing field and the system to ensure your team is high performing while remaining connected and aligned to the plan. The coach removes blindspots and unlocks ease, speed, and confidence in the team and the plan to reach your goals.
Metronomics is the first framework I've found that ties together all aspects of a business and allows a CEO and their team to reach their goals three times as fast as companies, not this fully rounded system.
Metronomics provides the "how" with a timeline—the critical path for any company of any size to achieve its goals no matter where they start.
Metronomics saves time and money while increasing the value of your organisation exponentially.
More and more entrepreneurs realise that the key to successful growth isn't just cultivating the right mindset and motivation. It's about implementing proven systems, strategies, and action steps to expand their business; this is where effective business coaching comes into play.
The unique value of a business coaching program lies in its focus on delivering tangible business results rather than simply offering emotional support to entrepreneurs.
The Metronomics Game combines the three key things you need to minimise the money invested and maximise value and life balance while you build your business. Clients and coaches worldwide are using Metronomics to win the game of business. And you can too.
All you need to do is Kick Off with your team!
This week's photo: Team's playing Kanu (canoe) Polo in the city canals of Zurich.