Accelerate Growth. Boost Value. Reclaim Your Life.
THE EMERGE BOOTCAMP

Accelerate 
your growth trajectory and seize the future you envision.
Register Now
WHAT IS THE EMERGE BOOTCAMP?
If you're ready to maximize the value of your most valuable asset, then the Emerge Bootcamp, powered by METRONOMICS, is for you and your leadership team...
Here's what you can expect out of the Emerge Bootcamp:
✅ Clarity on your short and long term goals
✅ A strategic execution plan for growth 
✅ Deeper understanding of your core customer
✅ Alignment of your team goals, priorities, and plan
✅ No more wondering "what have we missed?"
✅ Compound Growth Plan for now and the future
VIRTUAL WORK-SESSION
You and your team can live-stream from the comfort of your office or home—no travel required.
LIVE COACHING
Our certified coaches will be with you throughout the work-session to guide you through our proven methodology.
COMPOUND GROWTH SYSTEM
You'll walk away with a step-by-step system for your short and long-term goals, team alignment, and much more.
Bootcamp Structure and Dates
Emerge Bootcamps include two live 4-hour virtual work sessions, CEOs and their leadership teams will learn the proven methodology behind the Metronomics Compound Growth System.
DAY 1 - Strategy for Growth
with a focus on:
Function & Accountability

Key Function Flow Map

3HAG - 3-Year Highly Achievable Goal - "Gutted Out"
DAY 2- Execution
with a focus on:
Core Customer Defined
1 HAG - Annual Plan
90-Day - Quarterly plan to get it done
Next Steps
Upcoming sessions:
Monday, November 20th & Friday November 24th 2023

   EVENT FULL

Monday, December 11th & Thursday December 14th 2023

  EVENT FULL
Select your session on registration. All sessions from 9 am - 1 pm BST
Who should attend

?

This workshop is for CEOs and leadership teams of growth-oriented companies grappling with challenges, including:
Accountability across leadership and/or other teams

A lack of consensus and clarity on your strategy

No clear path on how to get to your short-term and medium-term goals

Your culture is being impacted by "toxic" employees

You don't truly know where to focus your time and resources

You are not "getting things done" fast enough
This will be a small, intimate workshop with limited numbers. Bring your leadership team to get the most from this workshop.
About Jean Moncrieff
Jean Moncrieff is not your average coach. He's a seasoned entrepreneur who's been in the trenches, faced the struggles, and emerged victorious. With over three decades of experience, Jean has been instrumental in taking early-stage and high-growth companies from £0 to £10M and even £50M, leading to multiple successful funding rounds and exits.
Chris Wiegand
"Jean has played an instrumental role in helping us grow."
Micheal Center
"Jean made an immediate impact on our organization!"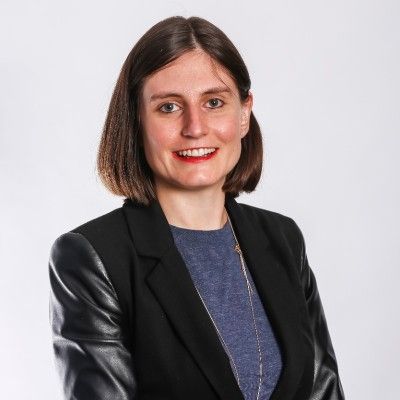 Robyn Willmore
"Jean's advice was key to our business strategy."
Pricing (Limited to 4 Companies)
CEO + Leadership Team
£599*
DO NOT COME ALONE!! BRING YOUR TEAM, SAVE MONEY, AND GROW!
BOOK YOUR SEAT
There's no sales pitch – this is 100% education, alignment and momentum for you and your team.
The price and ticket for "CEO + Leadership Team" is for the entire group, not per person, so purchase only one per company. 
* Prices listed do not include relevant local taxes.